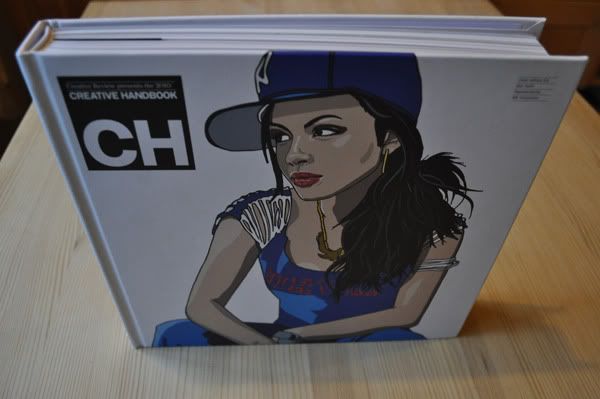 My artwork was chosen for the front cover of Creative Review's Creative Handbook 2010. The image was from a flyer I did for CUSU club night Urbanite. Note to self: draw more fly girls!
Creative Handbook is your definitive directory of creative services. Published every year with thousands of photographers, illustrators, designers, ad agencies and other creative companies represented, it draws the top talent together in a highly searchable and beautifully presented format.
Creative Handbook lets you expand your contact book of essential and trusted talent. From key advertising contacts to sound experts and image libraries, you'll find the 'who's who' of the creative industry in one place.
Creative Handbook belongs on the desk of anyone who needs to keep in touch with the cream of the creative industry and tap into the top talent working today.