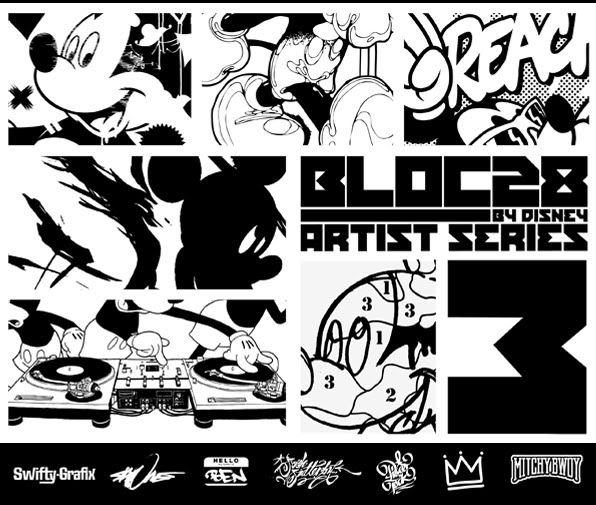 Super hype to be part of the new Disney BLOC28 T-Shirt Series 3 alongside Swifty, She One, Disco Teck, Jimi Crayon, Josh Sutterby & Mitch. I illustrated iconic cartoon character Mickey Mouse on a Hip Hop tip, on the wheels of steel & on the mic.
The highly anticipated Disney BLOC28 Artist Series 3 tees have finally arrived!
The artists in this series have been picked from the cream of contemporary British talent, all of the artists have their own unique styles, and they all have a following; having been able to take their street art to a broader audience. We saw something in their talent that reflected what we wanted to do... tell a great story in a non-traditional way. Each of the artists is communicating a visual narrative with their pieces in very different styles.
Check the three tee colourways. Available from Addict Clothing Co, click
here
to purchase. Further info on Disney BLOC28
here
.